Headteacher's update 58
Published on 26/03/21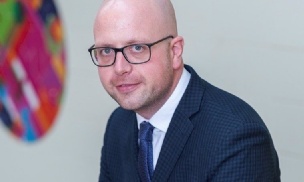 I hope you and your families are well, and that your child has enjoyed their second full week back in school.
Food Bank Donations – Thank you!
Thank you to our fabulous Year 7 students and their families who have been collecting Easter Eggs to donate to Beighton Food Bank. The huge pile of chocolate eggs outside my office door is growing by the day, and I am finding it increasingly tough to resist the desire to tuck into one of them – I promise I won't! Thank you all for your generosity.
COVID Testing
Our in-school testing for all students ended on Monday of this week with Year 7 students taking their third and final in-school test. This means that all students have now moved to home testing and have been provided with their first set of home testing kits at form time. We will be providing further kits to students through form time on a rolling basis. Please support your child to take tests on Sunday and Wednesday evening and please remember to inform school if your child tests positive using a home test kit. More information on home testing can be found here: https://www.westfield-chorustrust.org/covidhometesting
In addition, please remember that if your child shows any COVID-related symptoms they should not attend school and you should arrange for them to take a PCR test.
Work for Isolating Students:
Over the course of the last two weeks we have had to ask a number of students to isolate after their peers returned positive tests. We hope that we will not be faced with too many further positive cases, however some further positive tests amongst students and the consequent need to isolate their peers seem inevitable. If your child is required to isolate at all over the coming weeks or months they will be able to access online learning on Teams. Unfortunately in the vast majority of instances we cannot provide 'live' lessons for isolating students given that on most occasions full classes are not required to isolate.
School Drop-offs and Pick-ups
Punctuality of students to school has never been better in my time at Westfield and this is largely down to parents/carers ensuring their children are up and ready to leave the house in lots of time to make the journey to school. Lots of our students are dropped off and collected from school and this can create lots of traffic around the building. A number of members of the local community have contacted school to raise concerns about traffic around school. We would ask please that any parent/carer picking up or dropping their child gives consideration to local residents when choosing a parking space, that engines are switched off when waiting for children to come out of school, and that you drive carefully and considerately. Thank you.
Year 7 Parents' Evening
Parents/carers of children in Year 7 will have an opportunity to meet their child's teachers and discuss the progress of their child in the Year 7 Parents' Evening on Thursday 22nd April. Parents/carers will receive a separate message with details of how to book appointments for this online event.
With many thanks for your continued excellent support.
Joe Birkbeck
Head of Westfield School