Newsletter, 16th December 2022
Published on 16/12/22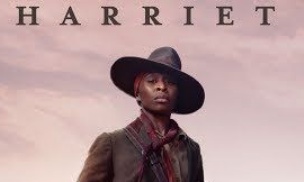 Good afternoon,
I hope you and your family are well. As we come to the end of a busy and very successful term here at Westfield School, we can look back with pride at what has been achieved. This week has been a very exciting one for lots of students, and we are already looking forward to another very important term as we enter 2023.
Y11 Mock Exam Results Event
Our Year 11 students all attended a special Period 6 session on Wednesday afternoon where they were provided with their mock exam results from their recent exams. We set up the hall in the same way we would for results day in the summer and aimed to recreate the feeling and atmosphere of results day so that students could experience this and learn from it. There were, of course, a mix of emotions amongst our students. Many had performed very well, and our analysis of results shows that overall, very significant progress has been made since the last set of exams this year group sat in the summer. For others, the experience reinforced the importance of the months between now and the start of exams in May, during which a lot of hard work will be required to ensure grades improve by the time students sit their real exams. All our students showed a great attitude on Wednesday and used it as an opportunity to reflect on the importance of great attendance, an exceptional attitude to learning, and completing lots of revision in preparation for what remains of Year 11.
Year 11 Parents/Carers' Evening
We look forward to welcoming parents/carers of Year 11 students into school on Thursday 5th January 2023, from 15.30 for Year 11 Parents/Carers' Evening. This will be our first face-to-face Year 11 evening for some time and we have tweaked the format with a view to creating more opportunities for parents/carers to view their child's work and understand the content of the curriculum in each subject more fully. We will ask parents/carers to visit teachers in designated classrooms rather than hold all appointments in the main hall. This will be a crucial opportunity for families to have conversations about progress and receive feedback on strengths and areas for improvement. As ever, we will take feedback from parents/carers after the event.
Flu Vaccine for Years 7, 8 and 9
Our colleagues from the NHS will be coming into school on Tuesday 7th February 2023 to administer flu vaccines to students in Years 7, 8 and 9. If your child is in these year groups, please complete this online consent form so that your child can receive the vaccination in school on this date. This link will close on 2nd February 2023. If your child has already had the nasal flu vaccine since September 2022 please disregard this message. If you have any problems accessing the link, please telephone 0333 358 3397 (opt 2). Further information about the vaccine is attached to this message.
Year 8 Harriet Trip
Well done to our Year 8 students who conducted themselves brilliantly on their trips this week to watch the film Harriet at the Showroom Cinema. The Showroom worked with us to put on a special showing of this very moving and inspirational historical film about Harriet Tubman, the former slave who helped so many other slaves from America's southern states find their way to freedom in the north. The film links directly to students' studies of Britain's colonial past and the trans-Atlantic slave trade. Well done to all our Year 8s and thank you to Mrs Hunter for organising and leading the trips.
KS4 Rewards Trip
Well done to our star students in Years 10 and 11 who enjoyed a rewards trip yesterday. The trip recognised and celebrated those students who have shown a consistently exceptional attitude to learning and great behaviour in school throughout last term. Ms Palethorpe and Ms Bowler arranged the festive activities which included ice-skating and visiting a Christmas market. More rewards trips will take place next term and all students have the opportunity to earn a place on them.
Return to school – Tuesday, 3rd January
We look forward to welcoming all our students back to school on Tuesday 3rd January, arriving by 08.30 AM as usual. Please be reminded that the first week back is a 'week 1' on timetable and students should come prepared with everything they need for a normal school day. As ever, thank you for your support in ensuring:
Students attend school on time every day. Excellent achievement is only possible with excellent attendance.
Students wear full Westfield uniform. Students should not wear nonuniform jumpers or hoodies under their blazers or over their uniform. School holds a bank of pre-loved uniform that can be provided should families be finding it difficult to afford any specific items.
Students come to school fully equipped, with a planner, pencil case, scientific calculator, and other equipment for the day such as PE kit or items required for Technology lessons.
Students do not use their mobile phones in school. This rule is in place to ensure students can focus on learning and to limit the harmful effects of constant use of mobile devices on students' mental health. Phones used in school will be confiscated for the remainder of the school day. If you need to get in touch with your child during the day, please contact school rather than contacting your child's mobile phone.
Christmas Jumper Day
Today is our Christmas Jumper day in school. It was a delight to welcome students into school this morning and see so many of them taking the opportunity to join in some Christmas fun! The range of jumpers on display has been spectacular, and it was also lovely to see so many students able to make a £1 donation to charity as they arrived.
With many thanks for your ongoing excellent support, and with best wishes for a very happy Christmas.
Joe Birkbeck
Head of Westfield School