Headteacher's update 27
Published on 05/06/20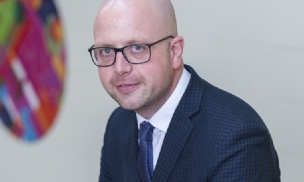 I hope that you and your families are all well. Thank you for continuing to check Weduc for the home learning set for your child by their teachers.
Wider opening to Year 10 students from 15th June
We are very pleased to confirm that in line with the most up-to-date government advice we plan to begin offering face-to-face teaching to students in Year 10 from Monday 15th June - providing that both the local and national public health advice is that it is safe to do so.
Current government advice is clear that the provision schools can make for Year 10 students from 15th June cannot amount to a return to normal timetables. Instead we have been advised that no more than a quarter of the year group should attend school at any one time, and that strict measures must be put in place to ensure the safety of students and staff.
A summary of our plans is below, and more detailed guidance will be shared with Year 10 students and their parents next week:
Students will be placed into one of 16 small groups, or 'bubbles'. We will let Year 10 students know which group they are in next week.
Four groups will attend school each Monday until the end of term, the next four each Tuesday, the next four each Wednesday and the final four each Thursday.
Each group will be allocated a different start time, thereby staggering arrival and departure times to support social distancing. We will let Year 10 students know which day and time they will be required to attend.
Students will be taught in socially distanced spaces. They will be taught an English lesson, a maths lesson and be provided with support for their other subjects, which they will continue to study remotely on the days that they will not come into school.
A detailed risk assessment has been completed which includes expectations of students with regard to movement around the building, hand-washing, social distancing and behaviour. We will share the specific details of these expectations with Year 10 students next week.
There is no doubt that school will look and feel very different for our Year 10 students when they begin to return. This is an unfortunate reality of the current situation. Despite the strange circumstances and the limits placed on what we can offer, we are really excited by the prospect of beginning to welcome more students into school. We appreciate that Year 10 students and their parents/carers will have many questions about the new arrangements. Please could I urge Year 10 students, parents and carers to pay careful attention to the detailed communications that will be shared early next week before contacting school with questions.
Thank you for your continued support.
Take care,
Joe Birkbeck
Head of Westfield School