Clubs and extra curricular activities
At Westfield, we aim to nurture our pupils' talents and interests. A wide range of activities are put on at lunchtimes and after school which all students are welcome to participate in.
Departments also offer enrichment opportunities that allow pupils to experience their subjects beyond traditional classroom teaching.
Sporting activities currently on offer include:
Table tennis club.
Change4Life morning club.
Sports Hall footy.
This Girl Can club.
London Legacy.
Interhall Cup.
Dance club.
Girls' football club.
Badminton club.
Netball club.
Westfield Football Academy.
Westfield Sports Leaders.
Fitness club.
Rugby club.
Cross country club.
Rounders.
Athletics club.
The current sports timetable is below: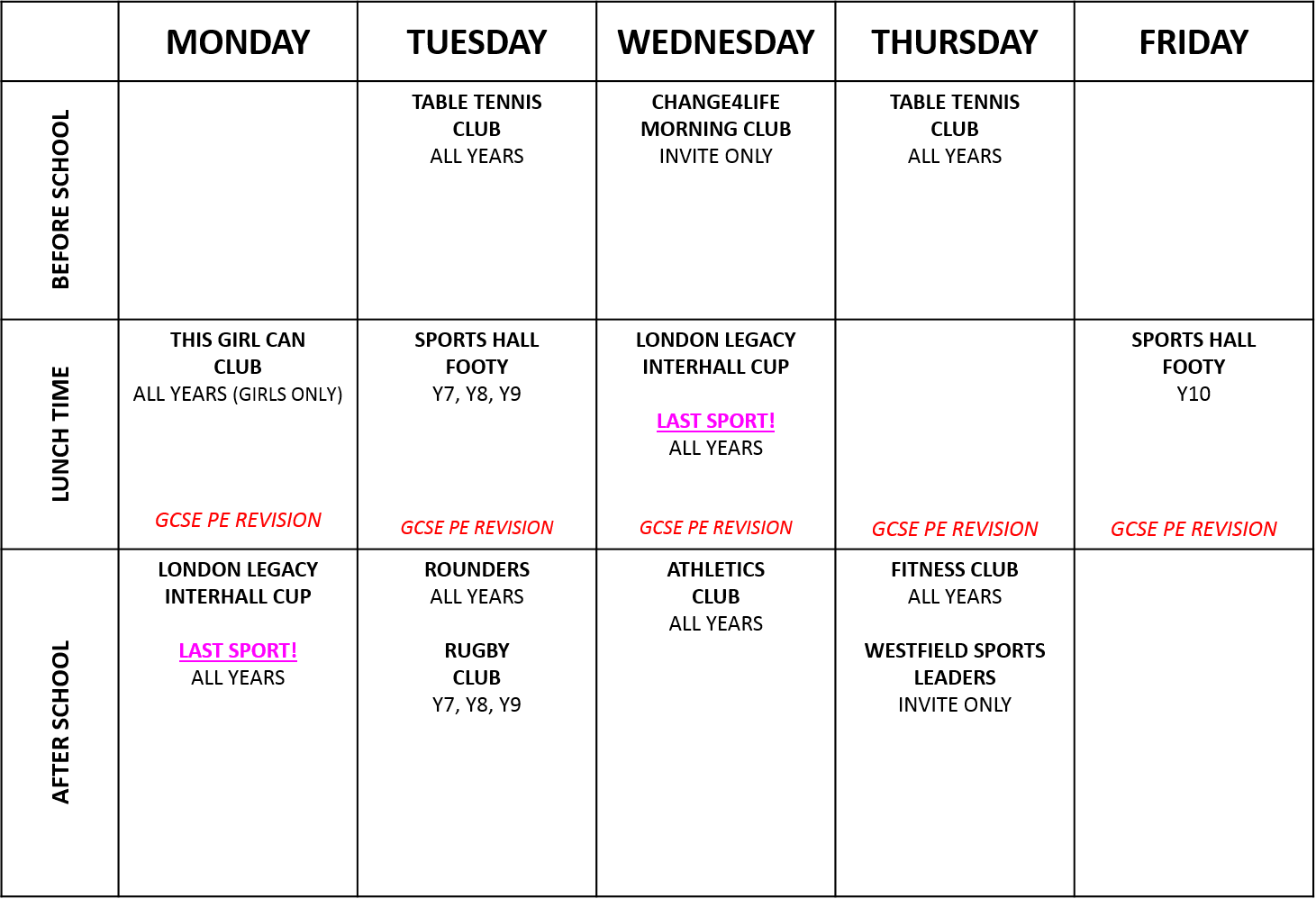 Other activities currently on offer include:
Visiting the local library.
Going to watch a theatre production.
Writing competitions.
World Book Day celebrations.
School library.
English Leaders programme.
Choir.
Music lessons: guitar, drums and singing.
Year 7 art club.
Annual drama production.