Join our school
Transition information for students joining us in September 2022
Information for students joining us in September is available on our Year 6-7 transition support page. We can't wait to meet you!
A VIDEO ABOUT OUR SCHOOL
Below is the first of our videos about our school:
You are also welcome to watch the transition videos we made for last year's Year 6 students who were unable to come and visit the school.
videos about our subjects & facilities
New videos about life at Westfield will be coming soon.
modern foreign languages (mfl)

admissions brochure
Alternatively you can download the brochure by clicking on the image below: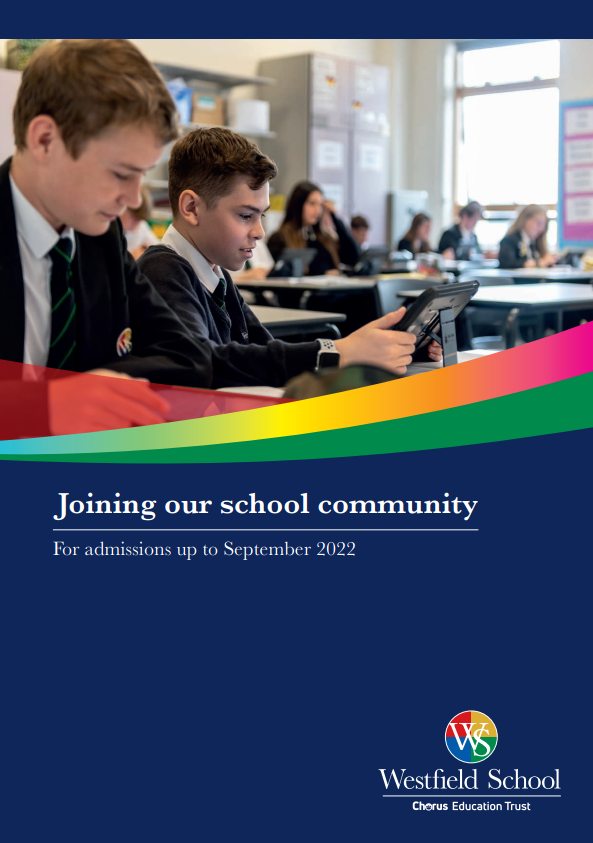 Sign up for updates
We will keep adding more useful resources to this page.
Don't miss out!...sign up for regular updates from us. You can sign up here.
Ask us a question!
If you have individual questions you would like to ask us, please send your question to: