Careers advice
Career education and guidance is an important part of preparing our students for the opportunities, responsibilities and experiences of life. At the end of year 11, our young people will need to make informed choices about their future learning and career pathways, and at Westfield we aim to make sure they have the skills and knowledge to make informed decisions about their next steps.
From Year 7, Westfield School provides all our learners with a programme of career education through PHSE lessons, to help them move into post-16 and post-18 choices that suit their skills, interests, personality and values. Students are encouraged to increase their self-awareness, and consider what is important to them in the world of work and beyond. The programme also helps students increase their career and job knowledge, build career planning and management skills. Details of the careers entitlement for our students is available here.
We are striving to deliver a high quality careers education and guidance, so are focusing on implementing the government recommended Gatsby Benchmarks:
A stable careers programme.
Learning from career and labour market information.
Addressing the needs of each student.
Linking curriculum learning to careers.
Encounters with employers and employees.
Experiences of workplaces.
Encounters with further and higher education.
Personal guidance.
At key decision points in their school life, and when needed, students have the opportunity to have careers meetings. At this time, they can talk about their ideas for the future, look at the range of options after they leave school and plan the steps to achieve their end goal.
To ensure all our students can access careers information and advice, our full-time Student Progression Manager, Mrs Daughtry, supported by our independent, impartial, professionally-qualified careers adviser from Sheffield Futures, is available in our dedicated Careers Hub.
You can contact Mrs Daughtry by email here.
Or you can call the school reception on 0114 248 5221 and ask to speak to her.
Students can book an appointment through the Student Progression Manager, their Key Worker, or by calling into the lunchtime drop-ins in the Careers Hub.
We recognise the vital role parents play in assisting young people making career decisions, and welcome enquiries from parents, and can provide support through phone calls, emails and arranging dedicated appointments.
Our careers information on local opportunities for work, volunteering, education and apprenticeships is available through our careers library resources, based in the careers hub, assemblies, form tutors and noticeboards.
You can also find out more by viewing our Careers policy on our policies page here.
Experience of work
Westfield School values experience of work and recognise the importance of young people engaging with employers, always striving to provide more opportunities than the government recommendations. We use a range of careers talks, mock interviews and industrial visits to support students to gain an insight into the world of work. This is reinforced by our comprehensive work experience programme, which allows all our year 10 pupils to undertake a two week placement with a local employer to help develop the skills they will need in working life.
Further information can be found on our work experience page.
Post 16 options
We work hard to help students develop a plan for their next steps when they leave us. You can find out more on our Options: A-level and equivalent page.
Silverdale Sixth Form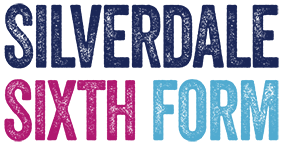 With Westfield School joining Chorus Education Trust, the aim is to provide priority status to Westfield students when applying to Silverdale Sixth Form - which last year had the best A-level results of all state schools in Sheffield, and is part of Silverdale School which was voted Top State Secondary School in the north by the Sunday Times in 2018.
This means that, as long as Westfield students meet the entry requirements, they will gain priority over any other external applicant for a Sixth Form place. Given that Silverdale Sixth Form is always heavily over-subscribed, this provides a great advantage to Westfield students.
A shuttle bus is also being provided between the two schools, which has been subsidised.
You can find full details about all courses at Silverdale Sixth Form by viewing their website here.
other sources of information
A huge amount of careers information is also available online. Further sources of useful information include:
National Careers Service covers information on over 800 different jobs and careers, alongside information on job search tips and techniques.
iCould provides video clips from people working indifferent job roles, with facts and figures about their industries. The Buzz Quiz allows young people to start considering their personality and how that may affect their career choices.
Apprenticeships gives detailed information about how these work as well as a link to the National Apprenticeship Service with live vacancies that young people wanting to train through work can apply for.
UCAS Progress is the application methods for the majority of post-16 opportunities across Sheffield. All students at Westfield School will complete an application, and there is detailed information about all the options, and the application process.
Shape your Future Guide to Careers in South Yorkshire gives an insight into current and future job opportunities in various sectors in our area, and the skills that will be in demand.
www.gov.uk for information on a wide range of learning and work related matters including money and the law.
Russellgroup.ac.uk provide an Informed Choices Booklet that has advice on which A-level subjects/grades are required for which universities/degree courses.
Careerometer tool provides salary information on a huge range of jobs, as well as essential information about whether such jobs are growing or in decline.
school contacts
For any queries or concerns regarding Post 16 applications please contact the following members of staff:-
Sara Roberts, Sheffield Futures – Independent Careers Advisor
sara.roberts@sheffieldfutures.org.uk
07973 731029
Claire Daughtry – Work Related Learning Advisor
c.daughtry@westfield-chorustrust.org
Also available on Weduc
National Careers Week 1st - 6th March 2021
Sheffield Futures are offering a range of information sources to support, explore and raise careers aspirations.
This will include Labour Market Information which will help you make informed decisions about your future and what jobs are out there.
Below are useful links to websites for parents and carers to help give information and support to students when making choices about their future and after GCSES.
www.theparentsguideto.co.uk
www.nationalcareersweek.com

Did you know since Covid 19 certain jobs are on the rise including:
E-Commerce
Health Care Support staff
Digital Content Freelancers
Construction
The demand for online grocery shopping and online shopping in general has seen an increase of 143% in those hired by the E commerce industry.
Unsurprisingly Amazon was the top hiring company, with common job titles such as Driver, Supply Chain associate, Warehouse team lead, Online specialist and Supply chain assistant.

Sheffield College – Up Festival
Online Event
Sheffield College will be celebrating careers guidance. The aim of the week is to provide a focus for careers guidance activities at an important stage in the academic calendar to help support young people leaving education. A flyer for this event has been sent out via Weduc containing a link to register.
Sheffield Futures
Sheffield Futures will be celebrating Careers Week, Look out for:
Monday 1st March: Applying for apprenticeships A short PowerPoint presentation with voiceover, aimed at young people seeking an apprenticeship this summer.
Tuesday 2nd March 7pm-8pm: Careers Q&A A Q&A event for young people age 13-18 on Twitter and Facebook from 7-8pm. It's the first time they have done this so please have a look in. You can email your questions to Sheffield Futures either before or during the event: careers@sheffieldfutures.org.uk
Thursday 4th March: What's my job and how did I get it? Alex from Sheffield Futures talks about his job in a short video.
Friday 5th March: What's my job and how did I get it? Mark from Sheffield Futures talks about his job in a short video.
There will also be some extras on the website at: www.sheffieldfutures.org.uk and on their social media so please follow on Twitter @shefffutures and on Facebook: Sheffield Futures.
As its name suggests, National Careers Week is happening across the country so, for more information and free resources, visit: https://nationalcareersweek.com
Please contact either Mrs Daughtry at c.daughtry@westfield-chorustrust.org
Or Sara Roberts the careers adviser at sara.roberts@sheffieldfutures.org.uk
If you have any questions or would like more information or support.